Data Records
Kodika server, except User Authentication, also supports the store of custom data records and images. We have used a style similar to Sheets, but with support for relationships between Data Types.
Comparison between Sheets and Kodika server terms.
| Sheets | Kodika Server |
| --- | --- |
| Sheet | Server Data Type |
| Column | Data Type property |
| Row | Record |
Manage Records
You can use the Manage Records to add, edit, and delete the records of your application.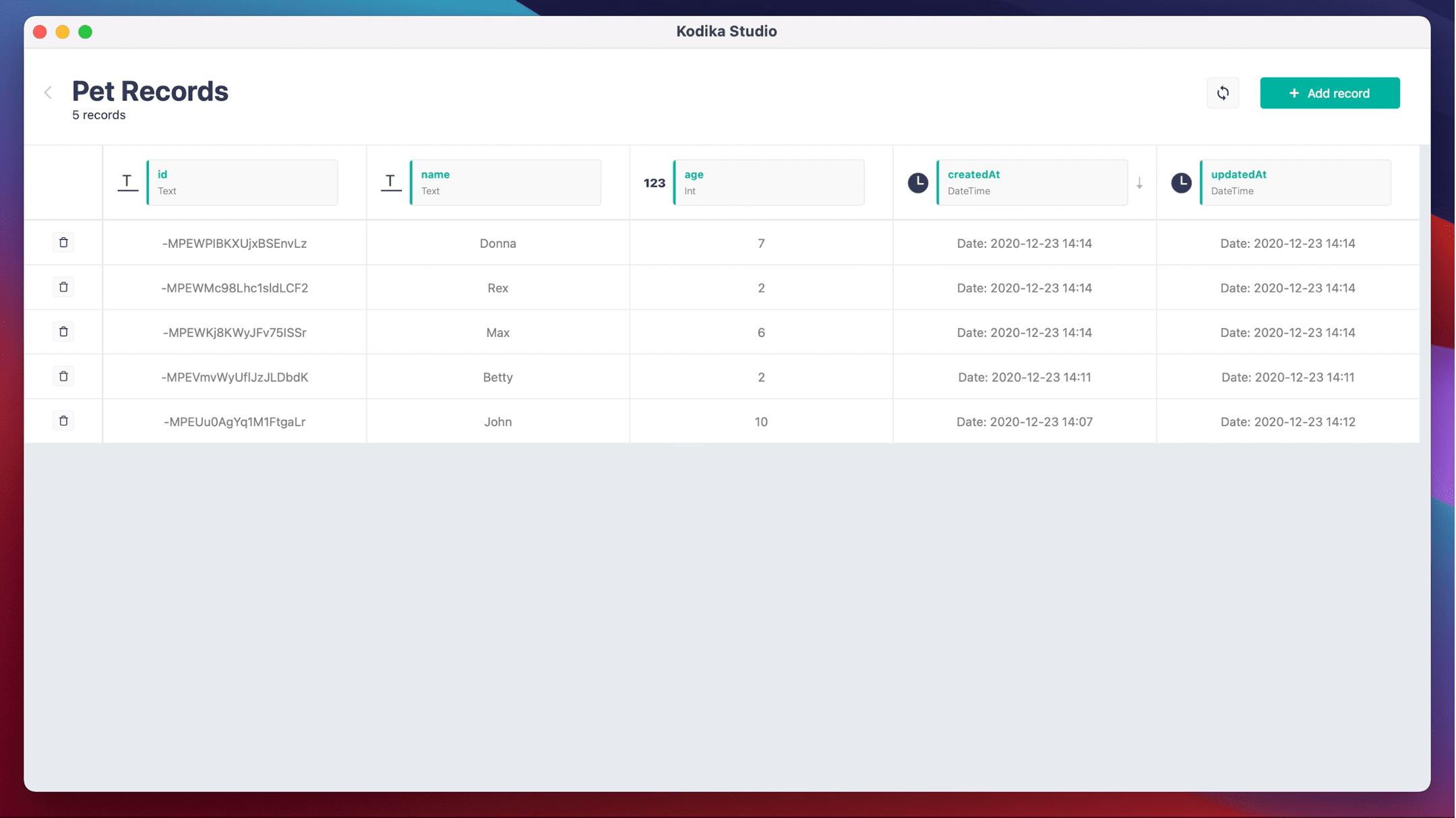 Use/Display Data Records
You can easily implement Create, Edit and Delete of the Records in your application using the Datasource feature. You can also use the Fetch/Display One or Search/Display multiple records to display the records to your users.
---
Table of contents